Ambassador Yoga Teacher Training is intended for spirited individuals with a passion for yoga and a thirst for living a balanced life.
Here are the 4 Modules of the Ambassador Yoga Teacher Training:
Here are the Modules of the Ambassador Yoga 200 Hour Yoga Teacher Training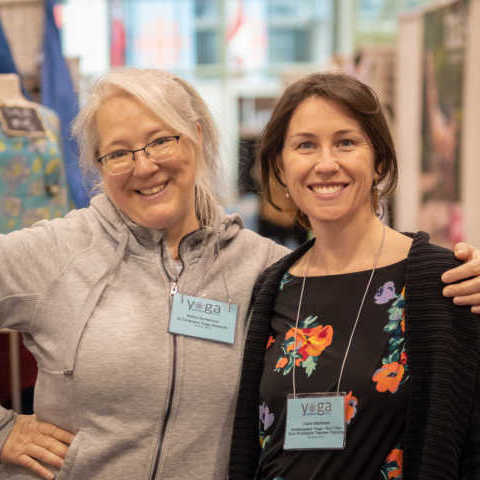 Welcome!
HI, we're Aruna and Claire, the founders of Ambassador Yoga and your online yoga teacher trainers,
We bring a combined 40 years of yoga practice and teaching experience to this online training. We look forward to exploring the world of teaching yoga with you.
If you have received a code to enroll in the Teacher Training, you will be able to enter in the registration for each module.
It is our sincere hope that this training enhances your path to becoming a skilled and confident yoga teacher, to bring health and happiness to all those you teach.
See you inside the training!